Santa Rosa Plateau Ecological Reserve, Second Visit
A couple of days ago, we walked part of the Santa Rosa Plateau Ecological Reserve.
To refresh your memory, this is their map.
Today, we walked the upper right corner of the map, parking at the Vernal Pools Trail Head, taking the Vernal Pools trail to the Adobes, and returning via Lomas Trail and Transpreserve Trail.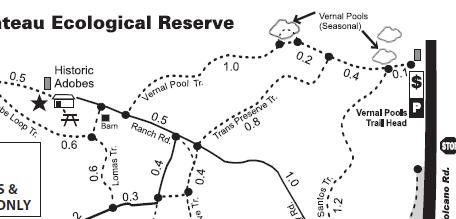 Remember, the official maps have N at the bottom.
So, here is the Google Earth view of our 7.4 km walk today, with N at the top: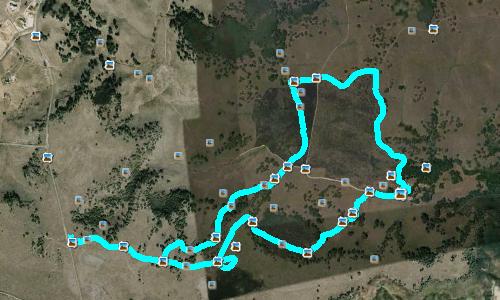 For a bit of context as to where this ecological reserve is geographically, this zoomed-out view from Google Earth shows both our walk and beautiful Lake Elsinore.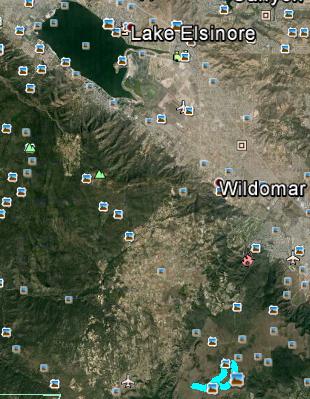 And finally, here is the elevation profile of our walk - a fairly gentle hike, with the highest point only about 80 m above the lowest point.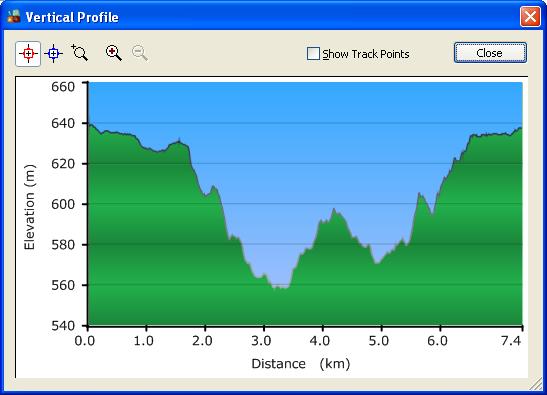 An amusing incident occurred as we were returning to the car. We had just crossed the intersection of the Transpreserve Trail and Ranch Road, and were about to start climbing a hill - the one at about the 5.5 km mark in that elevation profile. A jogger on Ranch Road called out to us that the hill was very steep. Perhaps he was concerned because of the visible brace I was wearing. I thanked him, and said that I thought we could manage it. When we got to the top, we asked each other if we thought that the hill had been unduly steep. The answer was NO! So I guess I'm more capable than the average person hobbling along on those hills. YES!!!