Jan 27 - A walk through rolling hills and fields
In researching what the Lake Elsinore area could offer us in terms of our usual form of amusement, hiking/walking, Stephen uncovered the Santa Rosa Plateau Ecological Reserve.
Before leaving Calgary, we downloaded and printed a copy of their map, and headed out today.
Notice how this map shows a lot of trails! And an entrance fee...
We did the trails on the bottom-left portion of the map: parking at the (closed because it's Monday) Visitor Center and then walking the Waterline, Vista Grande, Monument Hill, Lomas, and Tenaja Truck trails, returning by retracing the Waterline trail.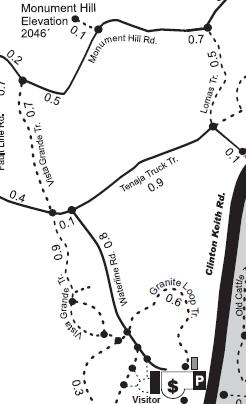 Of significance, only to make the next shot meaningful, is that the official maps have N at the bottom. Some of us are more comfortable with N at the top. Sigh...
So, here is the Google Earth view of our 8.4 km walk today, with N at the top: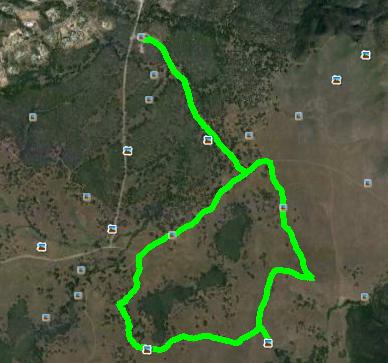 For a bit of context as to where this ecological reserve is geographically, this zoomed-out view from Google Earth shows both our walk and beautiful Lake Elsinore.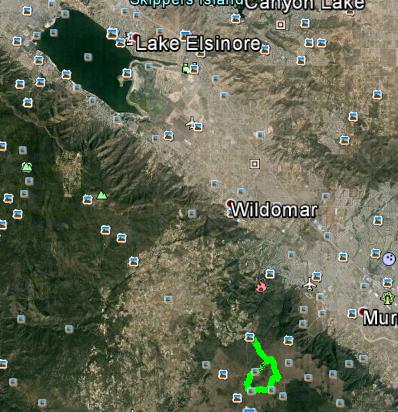 And finally, here is the elevation profile of our walk - a fairly gentle hike, with the highest point only about 100 m above the lowest point.