The Flower Fields
This tourist attraction was mentioned in the weekend USA Today, and it sounded interesting. So we decided to check it out. You can find more at the Flower Fields website.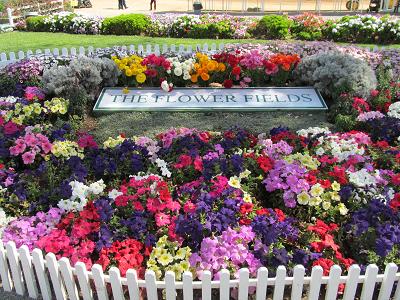 It is definitely a fascinating place. And we visited it at the right time. There are 50 acres of flowers, ranunculus. I've never heard of them, but here's a photo of a couple.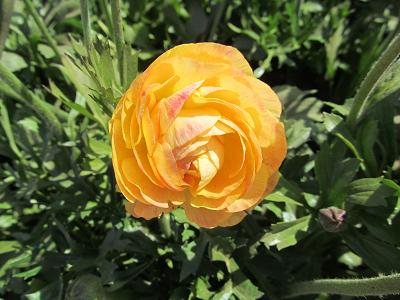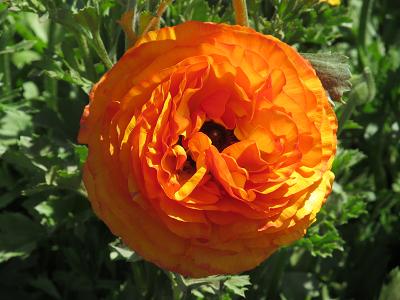 They are laid out more or less in huge sections of the same colour. I took some shots of the fields, but the best view was shown in this poster near the entrance. Notice the vehicles in the lower left to show you the scale.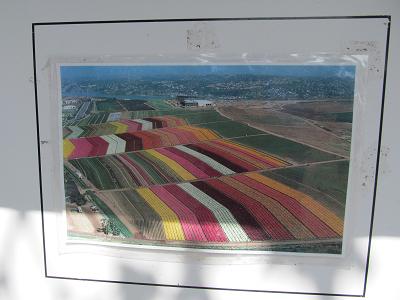 Here are my shots of the fields (those are portapotties in the distance in the first photo):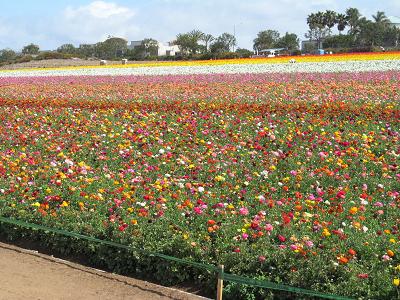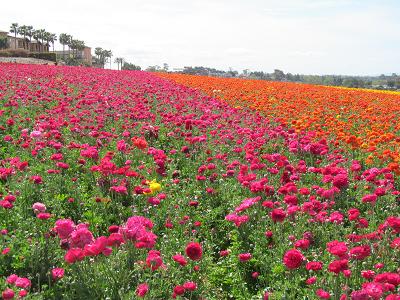 This one shows the ocean in the distance. It was taken from the top of one of the fields.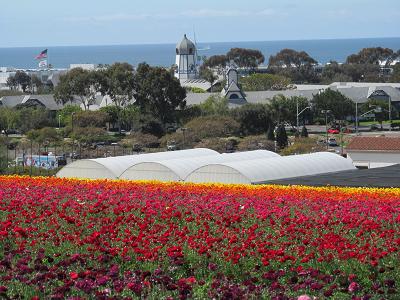 A couple of we-were-here photos: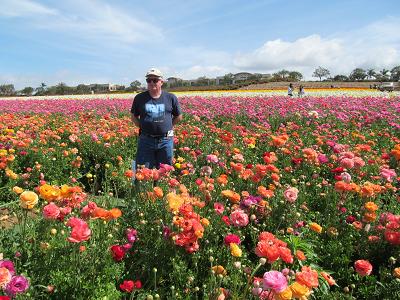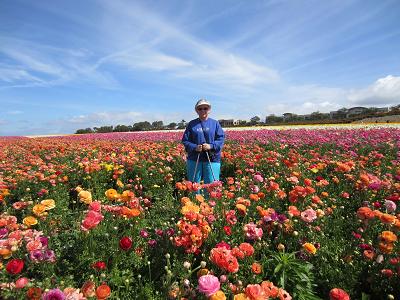 We observed many workers picking the younger ranunculuses (ranunculi??) for distribution to florists across the continent.
One of the cool things that they have is a Sweet Pea maze. So of course we went into it. At a certain point, Stephen and I deliberately took different paths. We could see each other clearly, but we couldn't get back together for a while.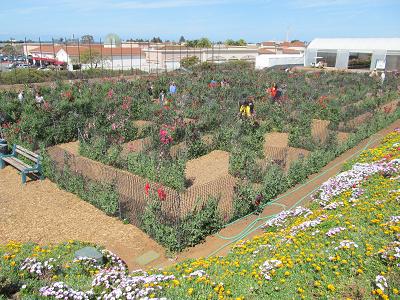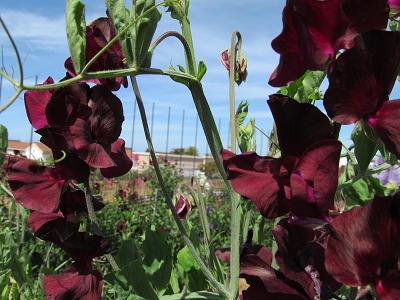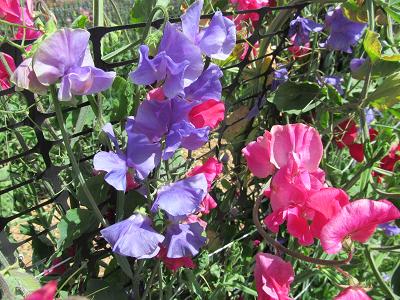 They have a Poinsettia greenhouse, too. I wasn't aware that there were so many different colors of poinsettias.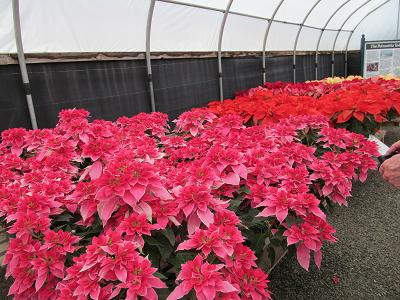 And they had a lot of other flowers there too. Some of them I recognized. Others, well, I'm not a botanist by any means. I just call them "pretty".