Right at the trailhead was this gate, which nicely frames Iron Mountain off in the distance.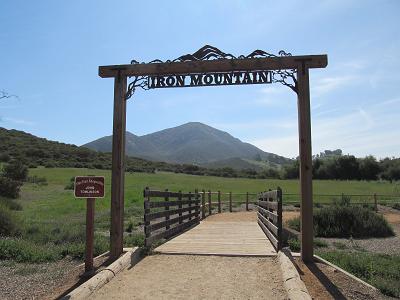 The trail varied from being smooth and walkable to being quite rocky and stair-climbish.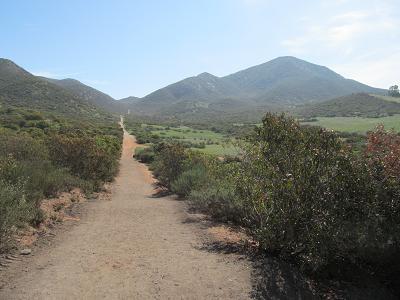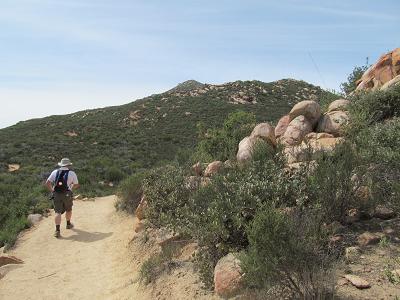 This shot shows the general greenery, with the mountain in the distance.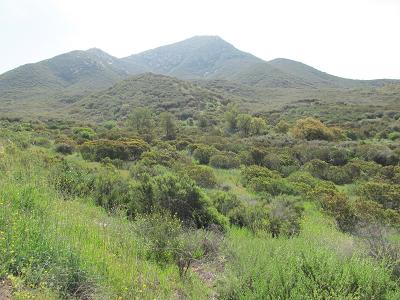 Here are some of the sights that we saw on the way up.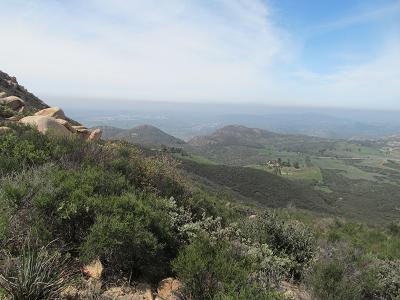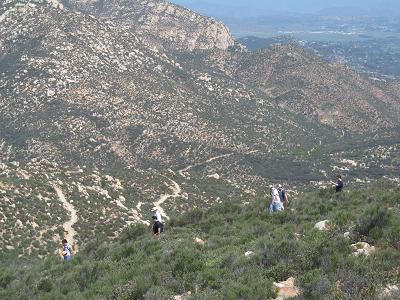 We could look down to see the parking lot off in the distance.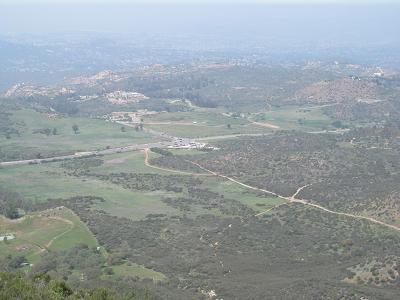 Here are some shots of and from the summit. First, Stephen had to climb just a little bit higher. The mailbox contains a notebook for climbers to add a comment, should they desire. We didn't.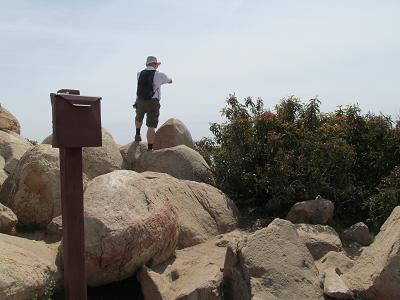 There were a couple of picnic tables at the top. Here is where we had our lunch. And yes, that's smog in the distance. We could clearly see brown haze looking westward.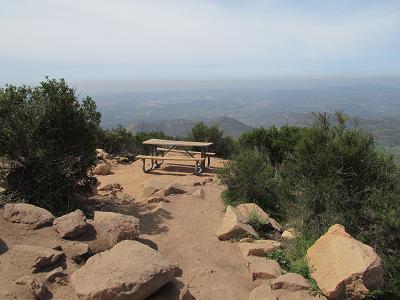 Some views from the summit. They're not great - it was really hazy (or smoggy).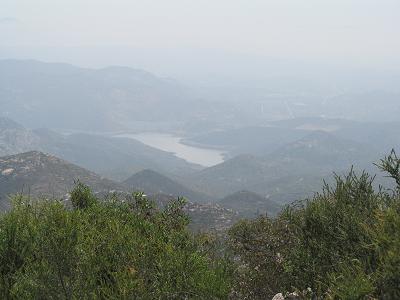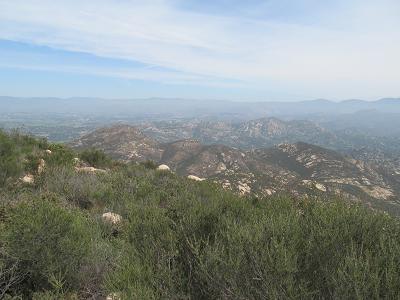 We asked another climber to take our we-were-here photo.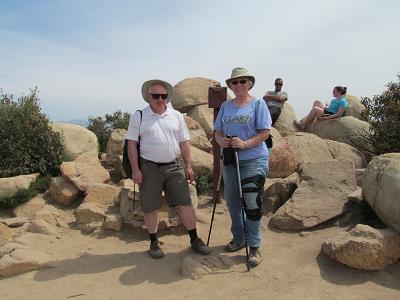 On the way down, Stephen felt inspired to check out this rock formation.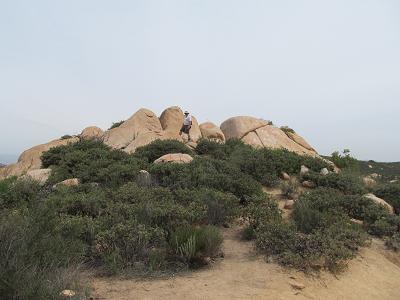 One of the nicest parts of the trail was at the beginning/end - for about 50 m or so, we walked through this arch of trees.