Santa Rosa Plateau Ecological Reserve, third Visit
Today we went back to the Santa Rosa Plateau Ecological Reserve.
As noted previously, this is their map, with North being down.
Today, we did something different. I dropped Stephen off at the Visitor Center (bottom left), and I parked at the Hidden Valley Trail Head (in the middle of the map).
Our plan was to stride purposefully, each at our own pace, meeting at the top of Monument Hill (left center).
Stephen, being the faster of the two, put on about 6 kms by the time he got to the top. I only put on about 4 kms to get there. He got there about 10 minutes before I did.
Then we moseyed back to the car.
First, the Google Earth view of my trek, with North being up. The parking lot is at the left. Monument Hill is at the right. You will observe that I did quite a bit of backtracking.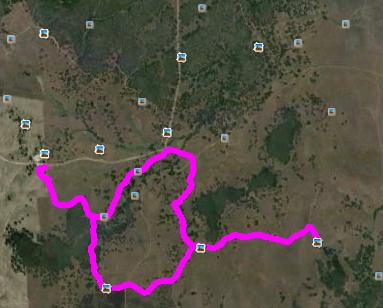 And Stephen's trek, with the Visitor Center at the top, and no backtracking.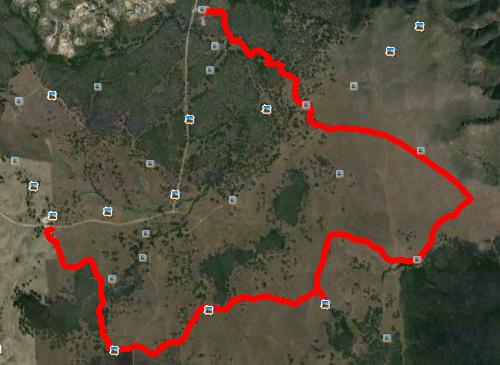 And the two overlapping a bit. If you squint just right, you can see Stephen's red track hiding under my magenta track.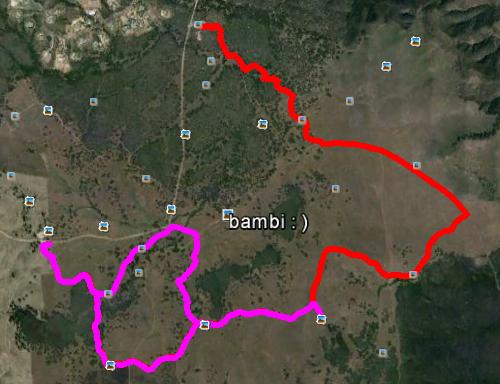 My elevation profile.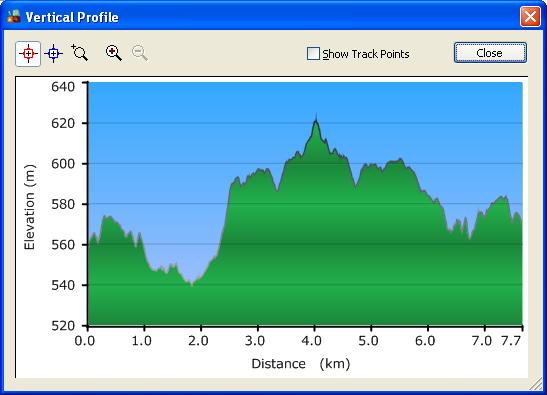 Stephen's.